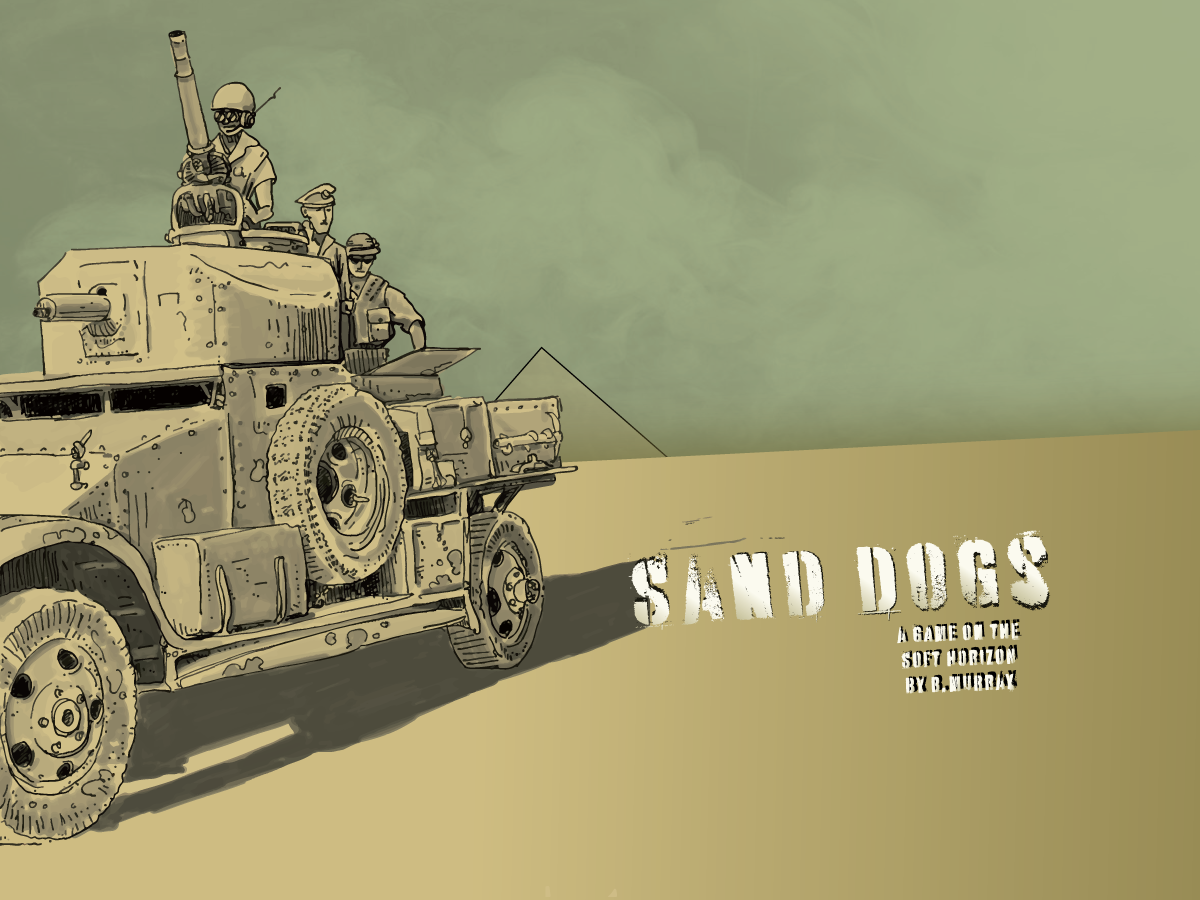 Sand Dogs
It's hot, it's dirty, and there's dust on the horizon that probably means someone else found out about this Tomb before you. You'll get there first -- your armoured car is fast, rigged for the hard-packed sand -- but they are coming with more people and...is that a biplane?
No matter; if worst comes to worst you have a way out. The hairy spindle you found at the last tomb has a useful side effect: it shifts you sideways through space to somewhere...else. But where?
It has to be pretty bad to want to find out.
Sand Dogs is a fast-playing campaign RPG that provides simple but durable rules to play indefinitely in a psychedelic dieselpunk fantasy that links to all the other planes in the Soft Horizon. Obstacles to online play have been removed, making this a go-to choice for playing with friends anywhere on the 'net.
Purchase
In order to download this game you must purchase it at or above the minimum price of $11.95 USD. You will get access to the following files:
sand dogs digital.pdf
4 MB